About John
John was born into a Black Country working class family where both parents came from families (Richards and Sharkey) that were heavily involved in chapel and church music. 
John was sent to Uncle Harold for piano lessons from the age of 5; he didn't enjoy it very much and almost certainly Uncle Harold didn't either.☺ While waiting outside for the lesson to end, John's footballing mates teased him mercilessly...piano was not a cool instrument in 1950's Coseley. Embarrassed at the 'uncool' image, John didn't appreciate until a few years later just what a strong musical foundation he had been given.
John eventually got his much desired first guitar when he was 11 and, from the age of 12, played in a number of pop groups through his teens. By the age of 17 John had discovered, progressive music, acoustic blues and folk music, had acquired a Hoyer 12 string guitar and started writing songs.
At college and thereafter he played in various line ups and ran several folk clubs.  By the early 1970s, he had been recommended to Transatlantic Records. However, given folk music's minority interest, after a meeting at their London offices John realised that if he was to have any sort of financial security his music would have to be pursued on a semi-pro basis so decided not to pursue the contract.
Shortly after that Robin Dransfield heard John sing 'Did you Like the Battle Sir?' a song co-written with Bev Pegg from Kinver and Robin said that he'd like to start singing the song. Paul Downes, Phil Beer and Steve Knightley subsequently heard Robin singing the song and soon afterwards Downes and Beer were playing it at their live gigs. Paul eventually recorded "...the Battle' on a solo CD.
Paul has recorded a handful of John's songs over the years, recently recording Honour & Praise on his latest CD 'The Boatman's Curse'.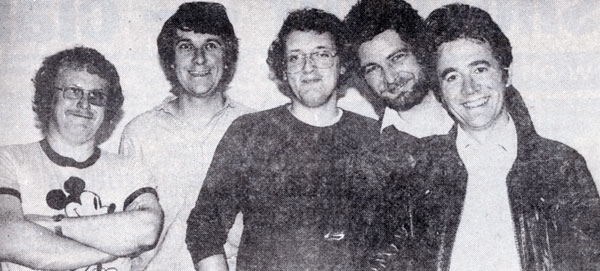 In the 80s John was a founder member of Maurice and the Minors and, while they were recording at Woodworm studios, Dave Pegg heard John's song 'Honour & Praise' after one of the recording sessions and asked if Fairport could record it. The song was included on Fairport's 1985 LP 'Gladys' Leap'.
Maurice and the Minors recorded their most successful LP, 'Run by the Moon' in 1987 and the album included a number of John's songs that went on to be covered by a long list of other artists. The best known are probably 'The Deserter' covered by Simon Nicol, Fairport Convention, Damien Barber and Michael Black and 'Shine On', covered by Johnny Collins, Bill Caddick, George Papavgeris and a number of other folk club artists and residents.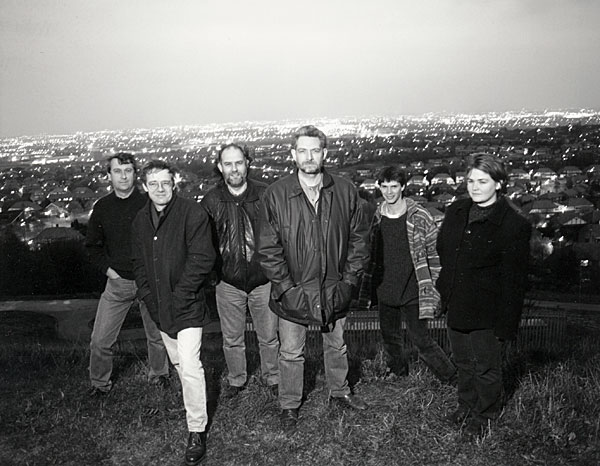 After Maurice and the Minors split, John was a member of electric roots rock band Desperate Men and during this time he wrote 'Roaring Water Bay' with the band's drummer David Jones. Phil Beer produced the CD that featured the song and shortly afterwards was singing it before it was eventually included on the Show of Hands 'Covers' CD.
In 2001 John, who had not been playing in folk clubs for some time because of the size and nature of Desperate Men (that's the band not the members☺), finally recorded a solo CD, 'Behind the Lines'. This included all of the best known of his acoustic songs and as a result of the success of the album, John decided to put together a band to play the songs live.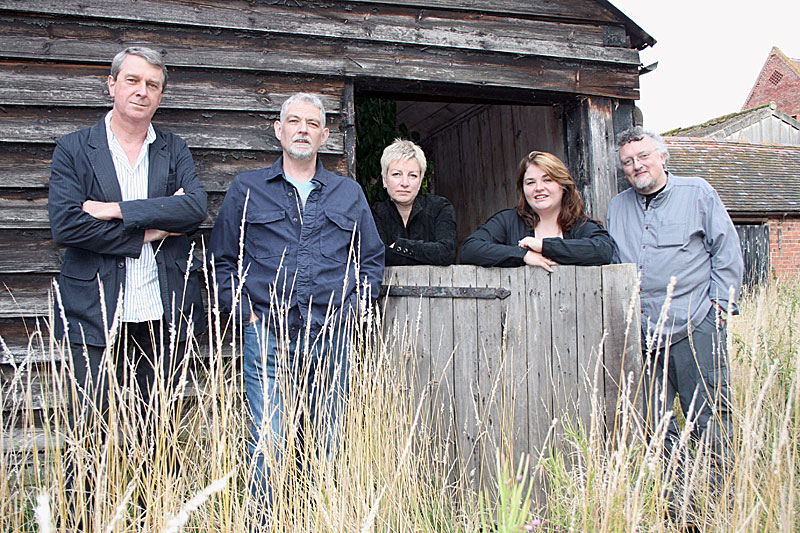 The various line ups of the John Richards Band went on to record some 5 CDs with John's songs providing the vast majority of the material and with songs from each CD being adopted by other artists. 'The Smugglers' Song', 'Foundryman's Daughter', 'If you can walk you can dance', 'The Moth' and 'The Unknown Soldier' have all been covered by other well known folk artists over recent years.
And so, John has quietly become one of the most covered writers on the UK folk scene with (In loose order of adoption) Robin Dransfield, Downes and Beer, The Arizona Smoke Review, Paul Downes, Fairport Convention, Simon Nicol, , Bill Caddick, Damien Barber, Phil Beer, Show of Hands, Michael Black, Johnny Collins, Bram Taylor, The Bounty Hounds, Keith Kendrick and Sylvia Needham , Thrupenny Bits and most recently Mike Silver and George Papavgeris, as well as many local club residents and singers all singing his songs.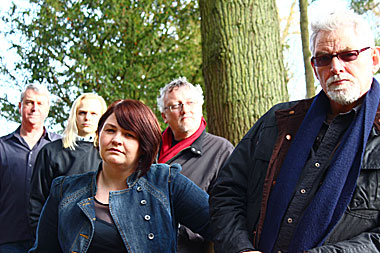 After the John Richards Band finally called it a day in 2014, John decided to focus on his writing and playing occasional gigs for old friends, either solo or with one or two members of the band. He's enjoying himself greatly!
His hope for the future is that his songs continue to be sung and that more of his songs follow in the steps of 'Honour & Praise' and 'The Deserter' become part of the modern 'tradition' and that more of his work might go on to be included in the wonderful canon of work that is UK folk song.